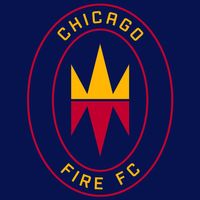 CFRS
Welcome! We are Chicago Fire Rec Soccer (CFRS).
CFRS is the largest provider of adult rec soccer in the Midwest! Each season we organize 40+ leagues for more than 300 local teams. We've got small-sided and full-sided leagues for everyone: beginner, intermediate, and advanced players. Beyond leagues, we also offer pickups, skills classes, and tournaments. Simply put, if you want to play soccer in Chicago you've come to the right place.
Here, we'll post all of our upcoming pickups AND we'll also post (completely) free sub opportunities in CFRS coed/men's leagues.
If you'd like more info about CFRS leagues or the world class CIBC Fire Pitch check out:
http://fire-pitch.com/cfrs.
If you want to speak directly with a CFRS staff member don't hesitate to reach out to Dan:
ddragicevich@chicago-fire.com.
See you on the Pitch!
UPCOMING EVENTS / INFORMATION:
Registration for CFRS - Indoor 2 season is LIVE! If you would like to register as a team or as an individual please follow the link to our website. Shout with questions!
Starts: 2/10
http://fire-pitch.com/cfrs/
MEMBERSHIP PURCHASING STEPS (on mobile app)
- Select the 2nd icon at the very bottom of the screen
- Select the CFRS icon on the Admin Groups page
- Select the MEMBERSHIPS tab at the top of the screen
Looking to play
BZ
Bagysh Zhakypov
I'm looking to play soccer with others.
last active an hour ago
XL
Xavier Lopez
last active a day ago
MR
Michael Roeder
last active 2 days ago
EF
Emma Fiander
last active 2 days ago
Cb
Casem ballouk
last active 2 days ago
JS
Jesus Sanchez
last active 4 days ago
JL
Jose Lopez
I'm a midfielder, looking to play soccer with other players.
last active 5 days ago
B⚽
Bruno ⚽️
last active 7 days ago
DA
Danny Arreola
last active 7 days ago
VP
Venancio Pulgar
Estoy buscando para jugar fútbol con otros.
last active 7 days ago
Photos
See All